Semi permanent makeup, also known as micropigmentation, is a temporary but long-lasting cosmetic form of tattooing as an alternative to makeup pencil applied to the eyebrows, eyelids and lips, or to provide medical camouflage where there are patches of hair loss in the eyebrows.
Also known as micropigmentation, semi-permanent makeup is a form of temporary, but long-lasting, cosmetic tattooing. At London Real Skin, we offer the treatment for eyebrows, eyelids (eyeliner) and on the lips. 
Like a tattoo, tiny pigments are injected into the dermal layer of the skin using a needle. We take every care to match the colour of the pigment to our patients' natural eyebrow colour, lipstick/lip liner or eyeliner, which we recommend you bring to your consultation appointment.
Our goal is to create a look that's hassle-free, smudge-proof and – most importantly – natural looking. As with any other tattoo, the colour will gradually fade over time and longevity will depend on a number of factors, including your skin type and age. 
The application of semi-permanent makeup is a specialised skill which requires in-depth training, and a level of artistry. The treatment will be carried out by our expert Practitioners who have years of experience in this particular treatment and possess the finesse to help you achieve subtle results in your desired look.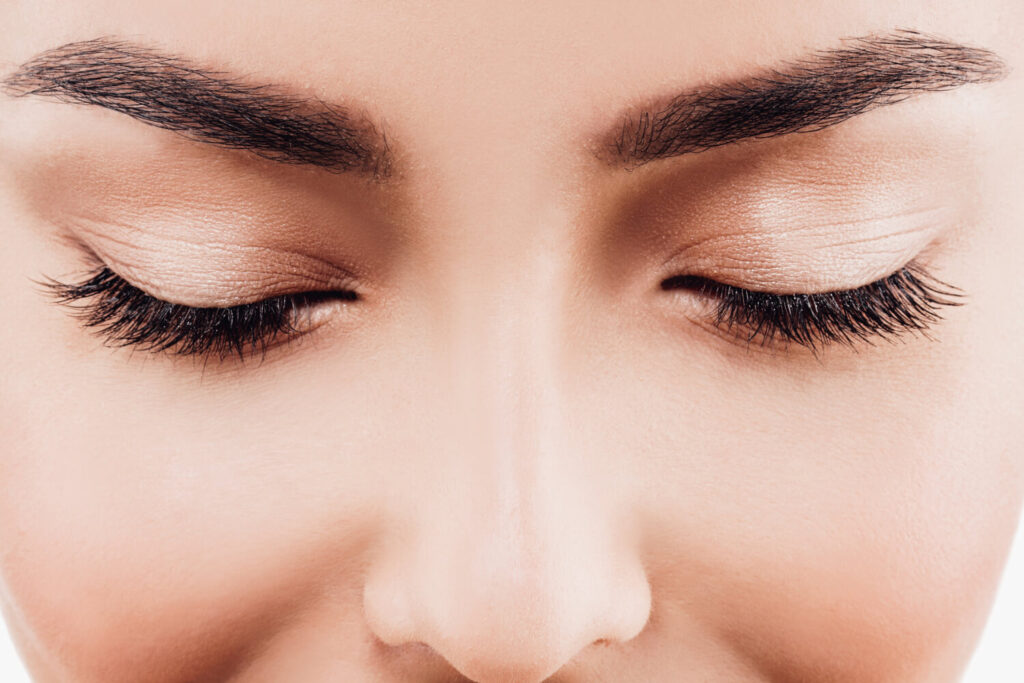 Benefits of Semi Permanent Makeup
The application of semi-permanent makeup can enhance the colour and shape of your lips, fill in gaps in your eyebrows, raise your eyebrows without a brow lift, and transform the look of your eyes.
You'll save time going forward by not having to apply a full face of makeup everyday and you'll be able to swim, sweat and shower without ever worrying about smudging.
This is aan especially great option for those who are allergic or sensitive to cosmetics, have suffered hair loss due to alopecia or chemotherapy, those with vision impairments and anyone with unsteady or shaking hands who might find applying makeup difficult.
The results are noticeable immediately and appear natural-looking and subtle. 
The effects of the filler last from 18 months to 2 years depending on a variety of different factors 
A complimentary in-depth skin scanning analysis will be carried out prior to having a treatment done to be able to discuss your treatment goals and advise a bespoke treatment plan.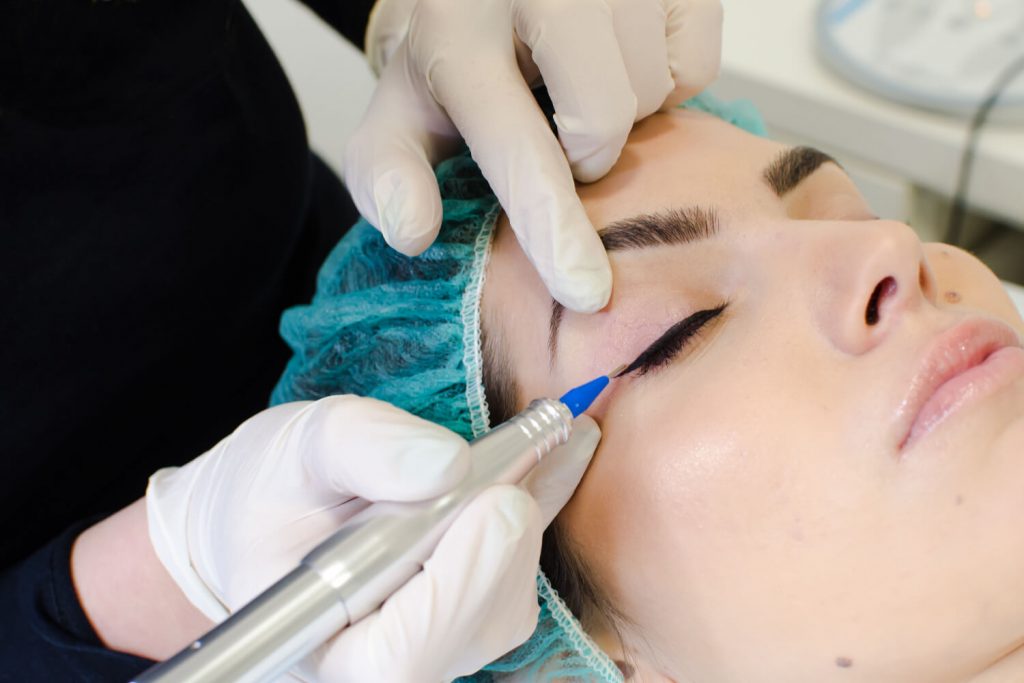 Treatment at a Glance 
Duration
2- 2.5 hours 
Frequency 
1 treatment every 18-24 months as needed
Downtime
Minimal 
Results
Immediate
Suitable For
Most Skin Types
Treatment Price
Starts from £350
Frequently Asked Questions
What is involved in the semi-permanent make-up procedure?
Your initial treatment involves three appointments. Your first appointment will be a consultation whereby we discuss your goals and expectations, administer a colour patch test for safety, and take photographs to monitor the results. At the second appointment, our expert Practitioner will mark out the area and then penetrate the skin with pigments utilizing a needle that's attached to a handheld electrical device.
Depending on the area(s) you're having treated, the appointment could take anywhere from 2-7 hours. In general, lips take 2.5 hours, eyebrows take 2.5 hours and eyeliner takes 2 hours.
After 4 weeks, we recommend that you come back for a top-up once the pigments have started to absorb into your skin. This third appointment is included in the price of the treatment. Semi-permanent make-up can last from 18-24 months and far beyond, depending on a number of lifestyle factors and your skin type. If you notice the colour fading, simply book an appointment for a top-up.
What aftercare is required?
The following aftercare is recommended to improve the treatment results and to minimise side-effects from the treatment:
Avoid the sun

Keep the treated area dry for 5-7 days

Avoid makeup (mascara, eyeliner, lip liner, lipstick, etc.) for 5-7 days

Avoid picking or scratching the treated areas
What are risks or potential side effects of the treatment?
People who should not have treatment are those with an active skin disease or infection, women who are pregnant or breastfeeding, insulin dependent diabetics, people with heart conditions and those who are prone to keloid scarring.
Semi-Permanent Makeup is not suitable for the following people:
Patients with an infection on their face, including cold sores

Pregnant or breastfeeding women

Insulin dependant diabetics

Those prone to keloid scarring

Patients who have had laser resurfacing or a skin peel in the last 6 weeks
Our practitioner will advise if there are any other special precautions you need to take prior to your treatment.
After treatment clients may experience the following side-effects:
Localised Swelling

Redness

Bleeding

Scabbing

The colour may appear dark initially but it will fade within 1-4 weeks
"Yasmina has been such a help with my skin issues. She is extremely knowledgeable and put me at ease right from the start. The difference in my skin is really remarkable and I only have her to thank! I cannot recommend her any more highly and she's such a pleasure to work with."