Non-Surgical Blepharoplasty is an alternative to a surgical eye lift with no scalpels or major surgery involved. This Non-surgical eye lift treatment helps tighten the skin, reduce fine lines and wrinkles and improve skin tone and texture around the under eye- area.
Complimentary Consultation
Non-Surgical Eye Lift London
Non-surgical blepharoplasty involves using a pen device to remove the excess skin and tighten the area.
The device creates a tiny beam that, when it touches the skin, causes immediate sublimation of the skin in that area – in other words, it turns the skin cells from their solid state into a gas. When applied to excess skin, the plasma energy has an immediate effect, literally vaporising it away while visibly tightening the remaining skin tissue.
This Non-surgical eye lift treatment helps tighten the skin, reduce fine lines and wrinkles and improve tone and texture.
What are the benefits of a Non-Surgical Eye Lift?
Effective treatment for patients with excess skin on the upper and lower eyelids, fine lines and photodamaged skin.
This treatment can be performed on any skin types.
This procedure in non surgical and so does not involve cutting the skin or stitches meaning a faster healing time.
It is a great option for individuals not ready for eyelid surgery or for those who are not suitable for a surgical blepharoplasty.
All treatments are administered by highly skilled and experienced Nurses and Aesthetic Practitioners 
A complimentary in-depth skin scanning analysis will be carried out prior to having a treatment done to be able to discuss your treatment goals and advise a bespoke treatment plan.
Treatment at a Glance
Duration 
60 minutes
Frequency 
1 to 3 treatments every 6 weeks
Downtime
Minimal (full recover 7 days)
Skin Concerns Treated
Excess skin in the upper eyelid
Eyelid correction
Loose eye lid skin
Puffy eyelids
Before
After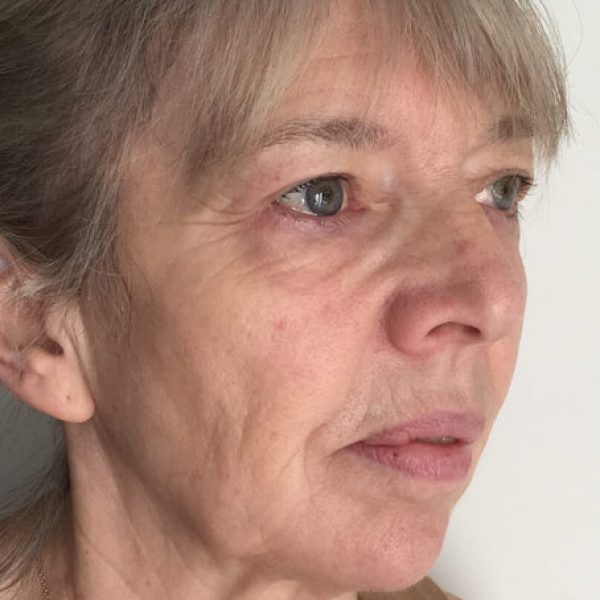 Yasmina has been such a help with my skin issues. She is extremely knowledgeable and put me at ease right from the start. The difference in my skin is really remarkable and I only have her to thank! I cannot recommend her any more highly and she's such a pleasure to work with.
Michelle Smith
Frequently Asked Questions