Laser Hair Removal is a long term solution to unwanted hair on the face and body. At London Real Skin we offer the award winning Harmony XL with a Soprano pain head for all laser hair removal treatments that is suitable for all skin types and removes hair quickly with minimal discomfort and little -to- no downtime.
Complimentary Consultation
Laser Hair Removal London
Why choose London Real Skin?
We utilise the Harmony XL with Soprano® head for vitually Pain Free Laser Hair Removal that targets the hair with precision without causing any damage to surrounding cells. The treatment works by using high intensity laser light to target and destroy the hair follicle.
This is coupled with IN Motion®, a technique where the handpiece is moved slowly over the skin until it reaches the optimum therapeutic temperature to ensure full coverage with minimal discomfort.
Our expertise, combined with the use of cutting-edge technology, ensures that you get the most effective virtually painless laser hair removal treatment.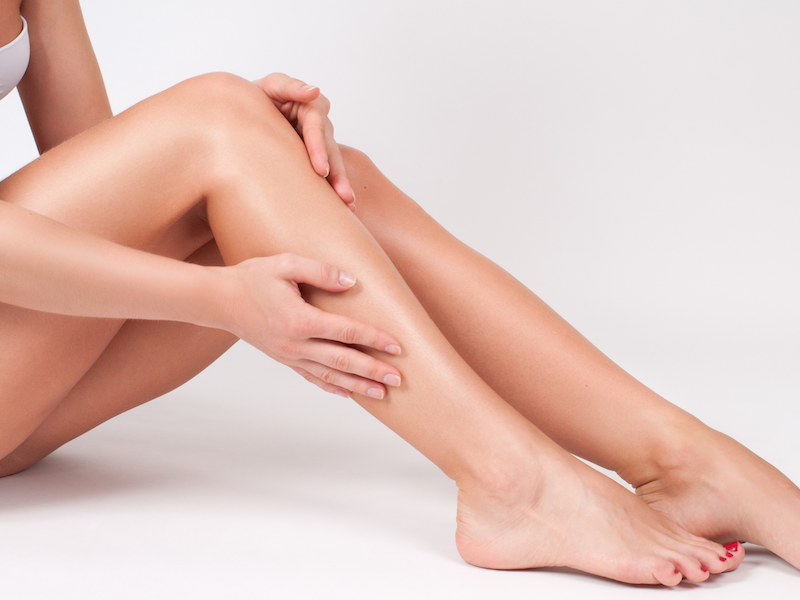 Benefits of Laser Hair Removal
You will no longer need to wax, pluck or shave unwanted hairs on the face and body. You will only be required to shave the hairs initially prior to treatment

and in between treatments where necessary

. 
Suitable on all skin types
We utilise the advanced award-winning technology Harmony XL with the Soprano® head Laser Hair Removal machine , which has been proven in multiple clinical studies for being safe and highly effective
Significant reduction in hair growth after as few as 6 appointments. Hair becomes less thick and softer with time, resulting in smoother skin.
Elimination of ingrown hairs 
Simple procedure that is virtually painless and requires no downtime
Long lasting results, with only a few touch up treatments required every so often to ensure maintenance and optimum results
Effective treatment for patients who suffer from PCOS or hirsuitism

All treatments are carried out by highly skilled and experienced Nurses and Aesthetic Practitioners

We are CQC-approved for Laser Hair Removal treatments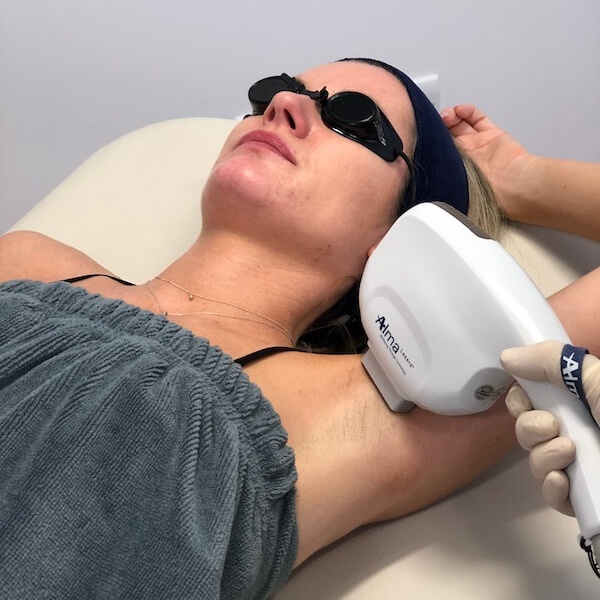 Treatment at a Glance
Duration 
30-90 minutes
Frequency 
6-8 treatments every 4-6 weeks
Downtime
Minimal
Skin Concerns Treated
Unwanted hair, In-grown hair, Hirsuitism, Hair induced by PCOS
Pricing
Treatment price starts from: £50 for a single session, £250 for a course of 6 sessions.
Before
After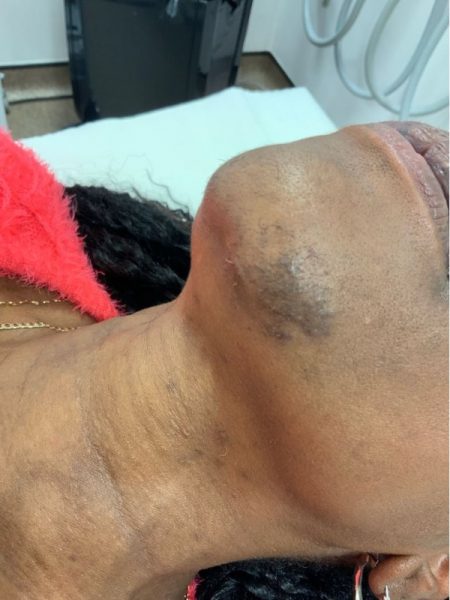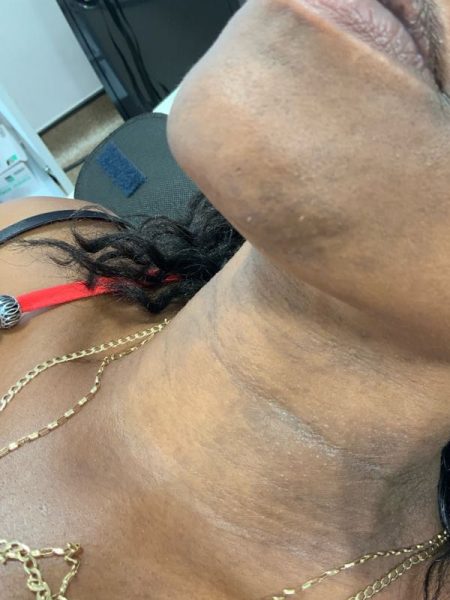 Before
After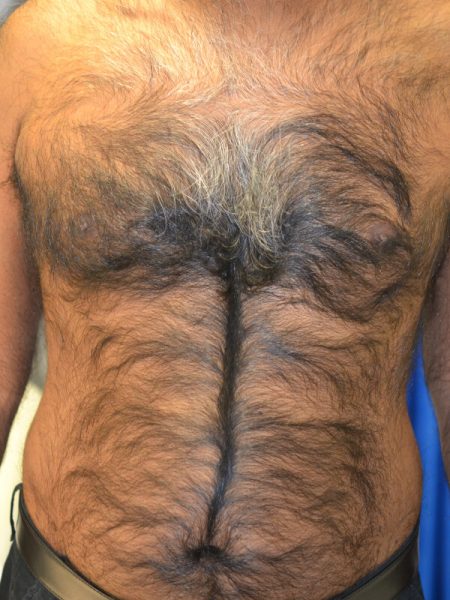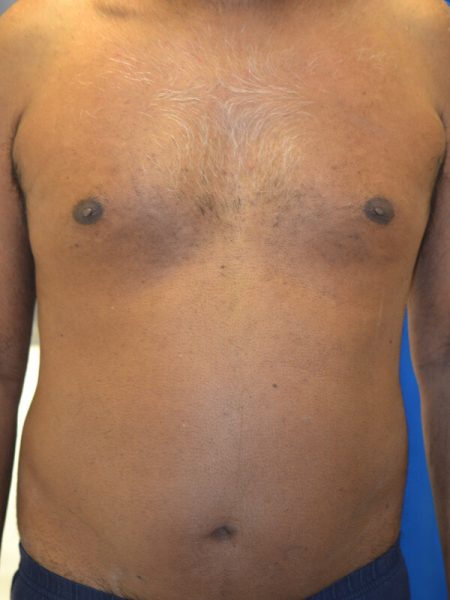 Yasmina is the best. She's great at explaining the procedures and making sure I am comfortable the entire time. Would highly recommend this clinic
Alanna Jammer
Frequently Asked Questions
During your initial consultation our experienced practitioners will review your medical history and assess your suitability for treatment, as your safety is our number one priority. The practitioners will perform a patch test to ensure that you have no adverse reactions to the treatment and to ensure that the correct laser energy will be applied to your specific skin type in order to achieve the best results.
A test patch is required even if you have had laser hair removal before at another clinic, as we may be using different technologies, or if you have had laser hair removal over 12 months ago. A treatment schedule will be decided upon depending on the area and type of hair that you want removed.
Following your consultation and test patch, you will be asked to shave the area prior to the treatment. Any tattoos need to be fully covered, and patients should not use fake tan for at least five days prior to treatment. It is also requested that you discontinue waxing during your treatment period.

During the procedure, the Soprano® laser handpiece is placed onto the skin and moved rapidly across the treatment area. Laser energy is directed into the hair, penetrating the melanin, heating the rest of the hair shaft.The heat weakens and eventually destroys the hair follicle using a process known as thermal destruction. As a result, the follicle detaches from the hair shaft without damaging the skin leading to long-lasting hair reduction.
The hair cycle is therefore interrupted, and with subsequent treatments the hair becomes finer and eventually stop growing back. During the procedure patients may feel a slight warming sensation but the treatment should not cause discomfort.
Laser Hair Removal is suitable for adult men and women of all skin types who want to effectively reduce the appearance of unwanted hair.
*** Patient experience and results may vary according to each patient. These are dependent on a number of factors including lifestyle, age and medical history.
The cost of the treatments start from £250 depending. To see our full price list click here.
Should you purchase a course of 9 sessions upfront, you will save on one treatment and only pay for 8 sessions in total. Courses of 6 sessions can also be purchased with a % saving. 
Treatment packages are available for more than one area. 
All details of the cost of treatment will be discussed with you during your complimentary skin consultation. We offer a direct debit payment option with 0% finance to support our patients with various payment options.